NZ KiwiBerry are a nutritional powerhouse, they are the most nutrient dense of all the major fruits, and are an extremely healthy food source. Containing almost 20 vital nutrients, NZ KiwiBerry are considered a "super snack"!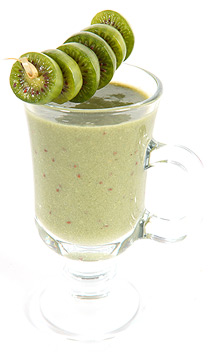 They are rich in antioxidants which are known to reduce the risk of cardiovascular disease, cancer, and help slow the aging process, to name just a few benefits.
Nutritionally, KiwiBerry is known to have the following characteristics/ 125 g serving:

Kilojoules
Carbohydrates
Sugars
Protein
Fat
Saturated fat
Fibre
Potassium
Sodium
Vitamin C


403
22gm
9.5 gm
1.5 gm
0.7 gm
0.0 gm
4.0gm
360mg
7mg
90% RDI
Great source of Vitamins A and E, calcium, magnesium and iron.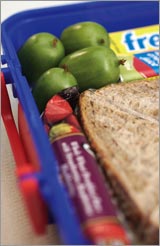 Compared to Hayward kiwifruit they have:
• Slightly higher source of vitamin C (range 63-123 mg/100g fresh weight).
• Higher sucrose:monosaccharide ratios.
• Higher calcium levels and high in fibre
• Higher dry matter and soluble solids (up to 24%) in ripe fruit, quite exceptional compared to other examples within the Actinidia species.
• Inositol is present in high concentration in A. arguta (compared to Hayward and many other fruits) and this may have some health benefits. It is an antioxidant, is classed as a vitamin and is required in the breakdown of fats and oils in the liver.
• Slightly higher levels of crystalline oxalic acid – the effect of this can be to experience a "catch" at the back of the throat when swallowing the fruit.
• Higher potassium levels per gram.
Retailer Info
New varieties have been developed through breeding programmes run by private growers and NZ Institute for Plant and Food Research Ltd.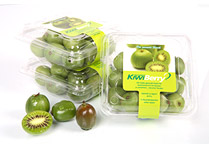 NZ KiwiBerry Growers Inc.
Neil McLoughlin
Executive Officer (Interim)
M: 027 403 6647
PO Box 484
Te Puke
Bay of Plenty 3153
New Zealand
Email Us +